* Fishing Competition- August 9th Trinsic will host an extraordinary event to begin at 9pm. Please come prepared to battle the behemoths of the sea and
bring your largest catch of the week within the dates specific. Check out your local boards (Stratics) for more details.
* Vesper will host a ďCarnivalĒ on Saturday, August 24th. We extend an open invitation to all who would like to participate, whether a contest, booth or event.
Please contact Khaleesi, Quacklebush, Niamh or Sinful Obsession for information.
To date events have lined up are as follows; a swimming contest, a petting zoo, kissing booth, and Ship Skipper contest.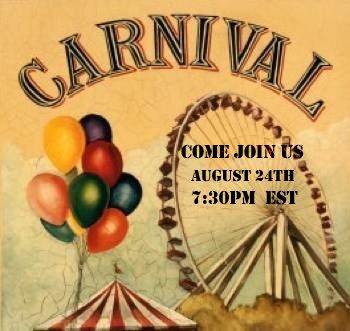 * The third Conseil du Roi will assemble on Sunday, August 25th @ 8pm EST - @ Castle Blackthorn
* Wine Tasting- Bodhiharma will be giving a Tasting of his fare on Wednesday, August 14th at 8pm. We will meet at the Mint of Vesper an* d
make our way to the Marsh Hall tavern.
* The Emerald Trading Companyís Traveling Store will travel on Wednesday, August 7, and Wednesday, August 21.
Meet here at the Mint of Vesper at 8pm est. for a brief meeting before we join for some fun with the caravan.

Please contact Khaleesi with any requests at 100379308 [Pigeon] or Lady.Khaleesi@yahoo.com [Snail]
Or leave a message on the bulletin board in the Governorís office in Vesper! Fare thee Well!