---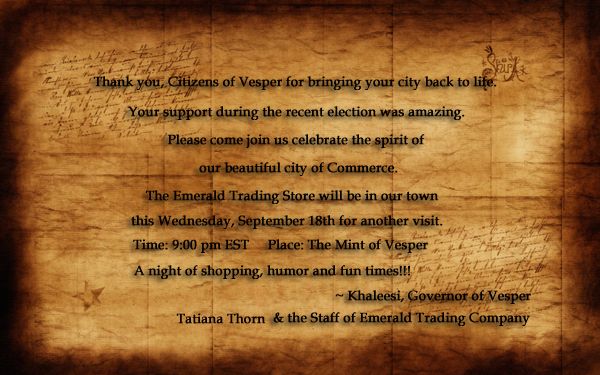 Thank you Vesper for bringing your city back to life!
Your support during the recent election was amazing.
Please come join us celebrate the spirit
our beautiful city of Commerce.
The Emerald Trading Store will be in our town
this Wednesday, September 18th once again.
Please join us at 9:00 pm EST at the Mint of Vesper
for a night full of shopping, humor and fun.
Khaleesi, Governor of Vesper,
Tatianna Thorn & the Staff of Emerald Trading Company